Navigate to the Zones section of your Management Suite
First, log into the Management Suite and navigate to the "Zones" sub-section using the sidebar.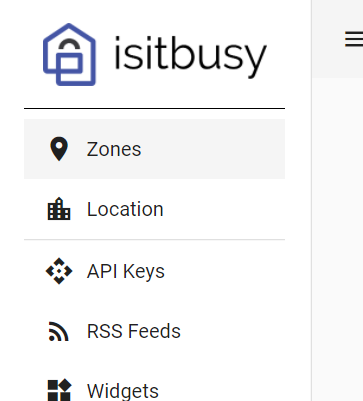 Select the tab for the type of zone you want to create
On the Manage Zones page you will be presented with two tabs - one for Mobile Zones and one for Thermal Zones. Select the appropriate tab for the zone you want to create. Then proceed by precssing the big + button.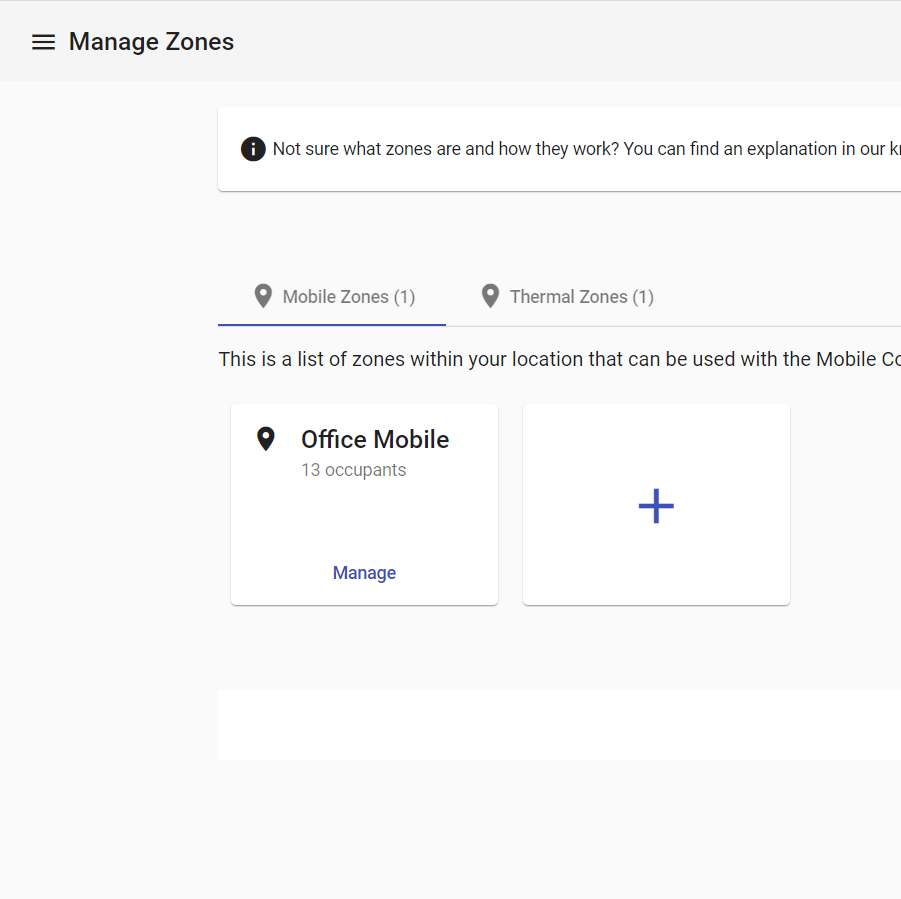 Fill out your zone's details in the dialog
Upon pressing the big + button a dialog window should appear asking for information on the zone you are about to create.
The form you will be presented with is dependent on the type of zone you are creating.
Zone with Mobile Counters
As the name indicates, Zone with mobile counters works exclusively with our mobile app. You can create this type of zone and start using it straight after with no further setup required.
Zone with Thermal Counters
Creating a zone with thermal counters is a bit more complex and requires some additional information. The form will ask you for detailed information about the space we'll be installing in, which will be used to give you a quote.
We aim to respond to requests for thermal counters within 2 working days, sending you our initial quote.
If all is agreed we will schedule for an engineer to attend your business location to install the counters and set up the rest of your account.